Dr.Capsule Antivirus, Cleaner
3.0.3.0
Android Antivirus – Protect Your Phone from Malware and Viruses
If you are looking for a good android antivirus that protects your phone from virus threats without getting in your way a lot then you should definitely give this app a try. ALYac Android is a useful app which provides security to your Android phone from malicious malware and also optimizes its speed and battery consumption by killing all unnecessary apps. It offers you the chance to ensure that your phone remains safe from any malware or virus that intends to harm your device. Considered to be the most used free antivirus in Korea, this app provides various advanced security features which are hard to find in an android antivirus that is available for free. However, like all antivirus apps, it is a little intrusive and might not be suitable for people with privacy issues.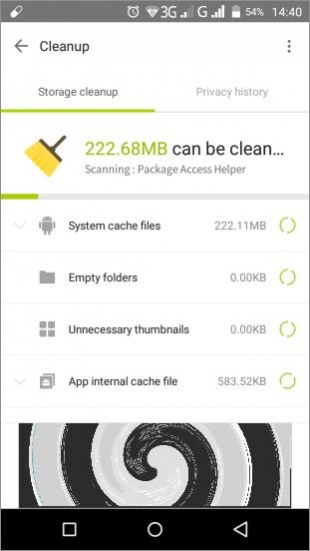 ALYac Android has an intuitive layout and design and is equipped with a user-friendly interface, which makes using it an easier proposition for one and all. This Android antivirus constantly receives updates which enable it to detect and eliminate any kind of virus threat both quickly and efficiently before it can harm your phone. It is blessed with a powerful antivirus engine that can scan the entire contents of your device within a short period of time and indicate any potential threats that might be lurking inside them. It is recommended that you scan your device for malware every few days so that such threats don't go unnoticed for long. The Scan option is available on the top-half of the home screen of this app.
With ALYac Android, you receive real-time monitoring of your phone. In addition to this, you get the chance to free space on your phone and boost its speed when using this Android antivirus as well. The Cleanup and Memory Optimization options found under the Scan option can be used for this purpose. The Cleanup feature calculates the unnecessary data that is occupying your phone internal storage and allows you to clean it. The Memory Optimization feature rounds up the apps running in the background, which are hogging your phone's RAM and gives you the opportunity to kill them to optimize your phone speed. Located underneath these two options is the Application management option which allows you to clean up risky and unused apps.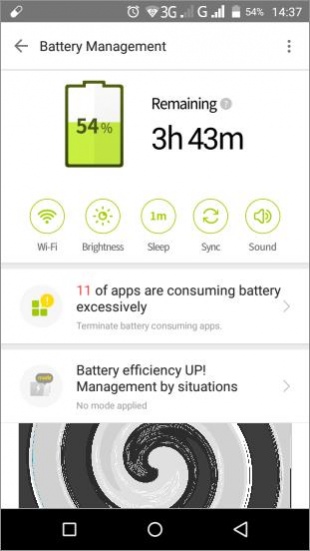 ALYac Android also offers you WiFi Management and Battery Management features as well. The WiFi Management option analyzes the security of the various WiFi connections that are available and informs you about the one that is most secure among them. It lists down the WiFi connections you have saved depending upon the level of security they offer you. The Battery Management option provides you the chance to save your battery power and help you in using it effectively. It identifies the apps that are consuming an excessive amount of battery power and allows you to terminate them to boost battery life. There are optimization modes also available which can help you in maximizing your battery efficiency.
Features
User-friendly interface
Intuitive design and layout
Powerful antivirus engine
Frees up space on your phone's internal storage
Optimizes phone speed
Helps in saving battery power
Provides app management and points out dangerous apps
Keeps you safe from spam messages and calls
Offers WiFi management and provides better WiFi security
Conclusion
ALYac Android is an app which is likely to appeal to people who want to keep their phone protected from viruses. It enables them to scan their device for potential security threats and at the same time manages their apps and WiFi. It is definitely an Android antivirus that you should have on your phone but do keep in mind that it will ask access to a lot of your private data-
RELATED PROGRAMS
Our Recommendations
---
---
---
---